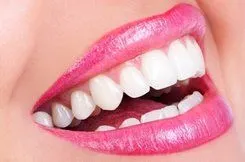 Keeping our teeth their whitest is a lot harder than it sounds. With all the coffee, wine, smoking and other foods that have the ability to stain our teeth on a daily basis, even proper maintenance sometimes leaves them a little lackluster. Teeth whitening is an excellent way to restore the natural color of your teeth or even make them whiter than your natural color if you would like.

At Gustafson Family & Implant Dentistry, we have several whitening options for our patients:
ZOOM in house whole-mouth whitening. This two hour appointment includes 3-4 applications of whitening gel and a lamp. We dim the lights for you and offer music or you can bring your own music for a spa experience. We also include custom fit take home whitening trays so you can do touch-ups on your own at home.
Custom Whitening Trays. After a scan appointment, we make custom fit trays for you to use whitening gel at home.
Whitening Trays (not custom). This is a set of 12 one use trays for you to use at home.
Please contact us today if you are interested in whitening.